Purisure Monk Fruit Sweetener Liquid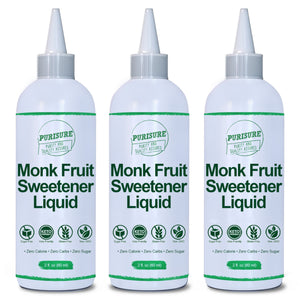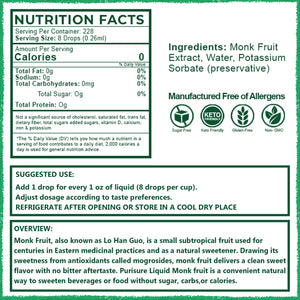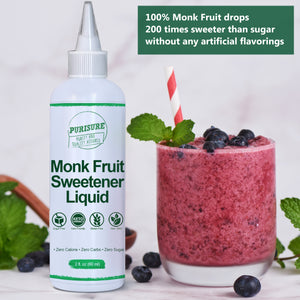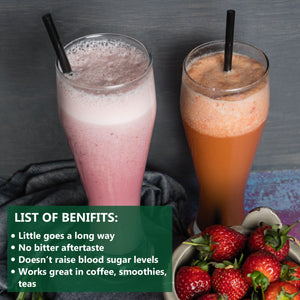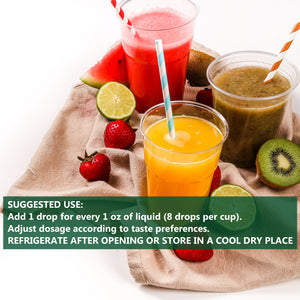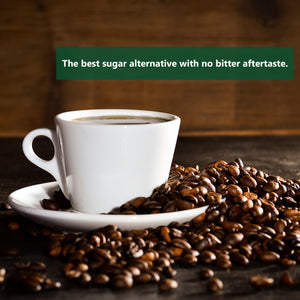 Product image 1

Product image 2

Product image 3

Product image 4

Product image 5

Product image 6

With Our Monk Fruit Sweetener, You Can Start Living A Healthier Lifestyle Right Away
Instead of using table sugar and syrups in your cakes and drinks, use our flavored liquid sweetener to follow the health-conscious trend. Whether or not giving up sweets was your New Year's resolution, you'll benefit from our Monk Fruit sweetener. Never miss a single sweet craving with our monk fruit drops that comes in a pack of three.
Purisure Monk fruit drops have a natural, sugar-free taste with no artificial flavors. You'll get genuine monk fruit bliss that's bursting with flavor.
Why Choose Purisure Monk Fruit Sweetener Liquid,?
- 200 times sweeter than sugar
- a little goes a long way
- natural no calorie sweetener
- no artificial flavor or bitter aftertaste
- no erythritol, xylitol, maltodextrin, or regular sugar
- low carb sweetener for baking
Works Great With
tea, coffee, cocktail drinks, yogurt, cereals, oatmeal, pastries, smoothies