Food Grade Citric Acid Powder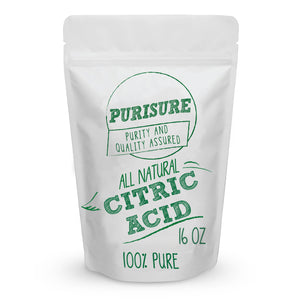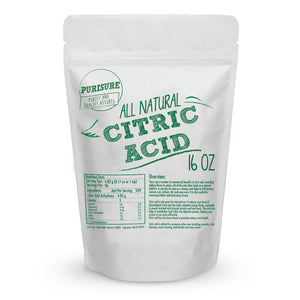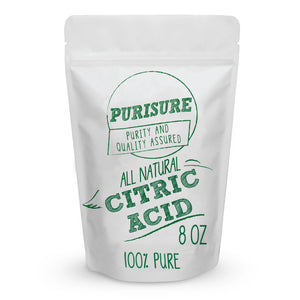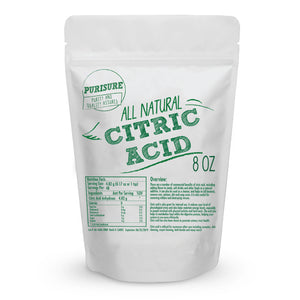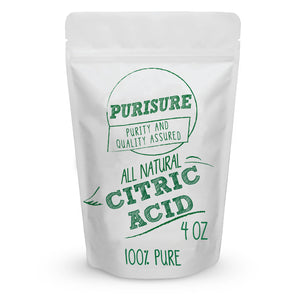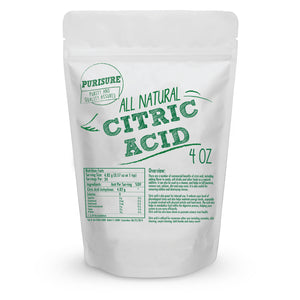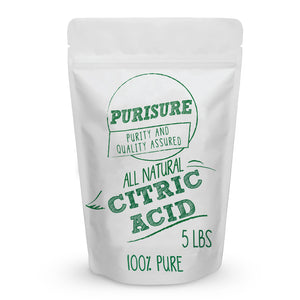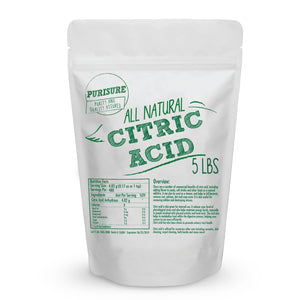 Product image 1

Product image 2

Product image 3

Product image 4

Product image 5

Product image 6

Product image 7

Product image 8

A Naturally Versatile Ingredient
Citric Acid is a naturally occurring weak acid that has a wide variety of uses. Some of the more common uses include:
Household Cleaner

Food Additive or Preservative

pH Cosmetic Balancer

Cheese Making

DIY Bath Bombs

Sour Salt

Water Softener / Softening Agent

Descaler

Candy Making Ingredient

Homebrew Ingredient

Wine Preservative

Cheesemaking Ingredient

Lotion Additive/Stabilizer
Citric Acid is one of the best natural cleaners and descalers. Use it on your dishwasher, espresso machine, washing machine, countertops, toilets, dishes, and more.
Purisure Food Grade Citric Acid is made in the USA and comes in a double-bagged resealable container that maintains potency so you can utilize the diverse powers of citric acid in your home. Our fine grain granular powdered crystals are the best prices you can find online. Purchase in bulk and save!
Citric Acid Powder is a natural food preservative and has been used in everything from candies to canning to help food last while preserving both appearance and flavor. Whether you're dusting it on your freshly cut apples to keep them from browning, or adding it to your canning process to preserve the flavor and prevent bacterial growth, Purisure's pure food grade quality citric acid is the perfect economical solution to your needs. Cleaning products have long used citric acid to help boost their ability to eliminate even the toughest stains and help conquer odor. In places where water residue can build up, like bathrooms and kitchens, citric acid powder is used to remove the mineral rings, leaving fixtures, faucets, and appliances bright and clean. Add in a little baking soda and you have a powerful cleanser useful in every area of your home. Our citric acid powder also works wonders with home beauty treatments in a surprising amount of ways. When used with shampoo, it can help prevent dandruff and aids in scalp exfoliation. Citric acid powder also helps to open the pores in your skin, making it a great addition to your face wash routine for acne-prone skin. If you love bath bombs, citric acid powder is what makes them fix, dissolve, and disperse throughout your bath water.
With so many applications, our food grade quality citric acid powder is a noteworthy addition to your home toolkit. Health Care, Food Preparation, Cleaning, and Body Care. Order a bag from Purisure today and see what citric acid powder can add to your home.
Store in a cool and dry environment after opening.